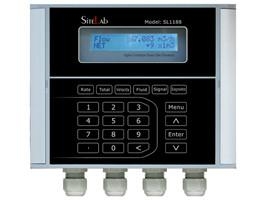 Ultrasonic flowmeter,portable ultrasonic flowmeter,clamp-on ultrasonic flowmeter
Site-lab is a registered US trademark by flow measurement professionals with more than 37 years of experience in flow measurement and flow standards, 34 years of which have been in the ultrasonic flow measurement field.
We are innovative and on the cutting edge of ultrasonic technology with some revolutionary measurement techniques being introduced that will bring very high precision and true real time measurement.
In order to popularize our goods, if you place some trial order and large orders , we can offer a special price to you.
If you have any questions, welcome to contact us.
Gentos
Tel: 0086-0755-2674 5999
Fax: 0086-0755-2674 5333
Email: [email protected]
Tel: 001-281-547 0630
Fax: 001-281-547 0631
E-mail: [email protected]